CEO Message
PROMISE, PROTECTION AND
PRIDE FOR YOUR PRODUCT !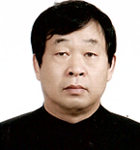 Sinwoo Co.,Ltd is the nation's first and the best package company which has specialized in the production of high quality packagefor 3 decades.

Through the know-how accumulated through relentless research and development(R&D), Sinwoo Co.,Ltd proposes the packages which are themost suitablefor the products of more than 100 customer companies. Sinwoo system that integrates the entire processes from design to production will make the utmost effort to ensure the customer satisfaction with the unchanging dedication to the steady R&D related to the market and customers and perfection of the products in order to participate in the process in which the sensebility is conveyed to both customer companies and cunsumers through high quality products that can meet the needs of customers. We will become the Sinwoo(reliable friends) who can be trusted by customers, like its name suggests.
Yoo Mun-jong
President of Sinwoo Co.,Ltd